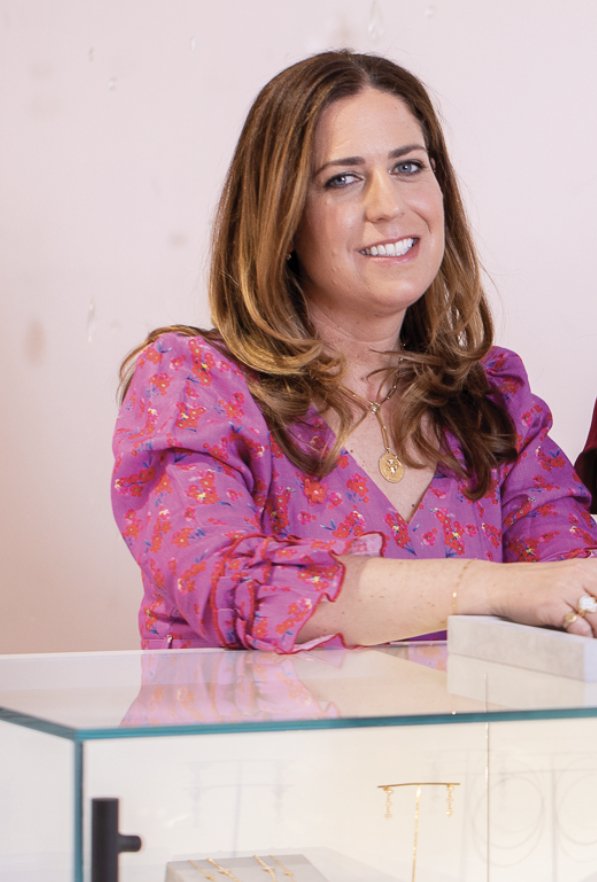 INTRODUCTION
A note from your teacher.
When Moria and I decided to focus our business on custom and remakes, it made a lot of sense: Focus on a jewelry market that appeals to people's desire to make jewelry truly personal and meaningful. The meaning is what hooked us on jewelry from an early age. As children, our grandmother let us try on her jewelry when we visited her home. She would tell us the stories attached to the special pieces. Whether it was a gift from our grandfather or most frequently a gift to herself, we understood that jewelry can tell your story. That's why we love to help you tell your story. For most jewelry stores, it just doesn't make sense for them to put time in resources into a piece that might not ever be made again. For us, it's our focus and what we love to do. While we always are here to answer any questions & usually set up consults for any custom projects, sometimes it helps to know a little more about the essentials before we begin. Here's a little guide.
Thanks for reading,
Megan
DIAMOND 101
The Shapes
While the most popular diamond shape at M. Flynn and beyond is the round brilliant because of the diamond's classic sparkle and brilliance, we are seeing the popularity of emerald, pear and even Asscher on the rise! Below are the most popular M. Flynn shapes.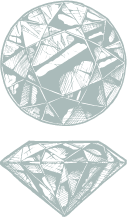 ROUND BRILLIANT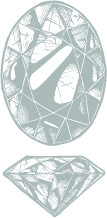 OVAL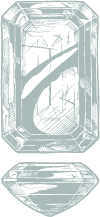 EMERALD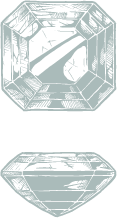 ASSHER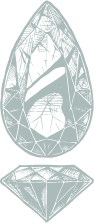 PEAR

RADIANT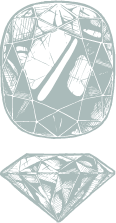 CUSHION
DIAMOND 101
The C's
M. Flynn sells GIA graded natural diamonds and we have seen a rise in the popularity of Lab grown diamonds. We are very honest that the market of Lab grown diamonds is still developing and the prices have been fluctuating so we cannot guarantee that the price you pay is what it will be valued at in the future. We also sell a lot of antique or estate diamonds. I love antique diamonds but a buyer must consider that these stones are rare and the guidelines we have for choosing a modern diamond, may not be as important when we are selecting older one.
Depending on the shape you choose, we may focus on certain qualities more than others. We always bring a few diamonds in to view because while we love GIA and how their grading system is strict and clear, there's so much that a report doesn't tell.
GIA's grading system is extremely valuable as helps us understand pricing and what the diamond market currently values. M. Flynn has our own GIA standards (The most respected independent grading authority) of what we looking for when we bring in diamonds for a client. We always want to sell a certain level of diamond that we believe will maintain value for our client and at the same time, the report may not tell the whole story. It's important to see these diamonds in person to see what we feel when we see a diamond. We've sat in many meetings when a client comes in with a certain priorities but after seeing the selection diamonds we bring in, chooses a different diamond.
M. Flynn's take on the 4'Cs (carat, clarity, color, cut): We start with the shape of the diamond our client wants to decide the how we will prioritize the 4 C's of the diamonds we will bring in. We may rank one characteristic over another. With certain shapes, clarity is the most important while cut may be a priority in other shapes. Of course, it's how all of these characteristics work together, that make the finished project special and one of a kind.
I. CARAT
We do not need to explain this "c"…carat is the weight of the diamond . Each 1 carat diamond is "100 points." The larger the diamond, the more rare it is.
II. CUT
Cut is the most important characteristic of many diamond shapes. We really focus on the cut at M. Flynn. Cut impacts the way light travels through a diamond and creates the sparkle and the light or fire in a stone. The cut can make the difference between a bright diamond and a "dead" stone. Trust me, we've seen dead diamonds. It's also important to note that a lot of online retailers like to skimp on cut by inventing their own cut grades.
III. CLARITY
Clarity grades are based on the number, location and size & color of inclusions in a diamond. Inclusions or imperfections naturally grow in stones and often are identifiers of a certain stone. It's important to note that when diamonds are graded for their clarity by GIA, they are graded under a 10x magnification not with a naked eye. Diamonds without inclusions are very rare so we work to select diamonds where the imperfections are not noticeable to the naked eye and when set in the piece's setting. In your day-to-day life, it's the naked eye that's important…not a magnify glass! When we're judging clarity, It's important that we bring the diamond into our shop, to take a look before we show a client. You can't see everything from a GIA report. Clarity might be less important in an excellent cut round brilliant but is always most important in a step cut emerald shape.
IV. COLOR
Color or lack of color is another attribute of a diamond. GIA grades on a color scale from D (colorless) to Z as the color increases. We usually select diamonds in a range of D-H for our clients. Occasionally, we will select something lower if it will be set in a yellow gold setting. Keep in mind the setting color will impact the color of a stone. We also ease up on our color requirements when we are purchasing a beautiful antique diamond but we may suggest setting t he antique diamond in yellow gold.
HOW WE WORK
Kimberly Process
As I have mentioned, when searching for your diamond, we will typically bring in a small selection of stones to see in person or many people choose to meet with us remotely. It's important for us to see a diamond, as the stone will always carry characteristics not seen on a report. Every diamond has it's own personality and it's important to witness this. Sometimes the right diamond will jump out at you and that's what literally what happened in a recent meeting with a client. In order to make a custom piece, we will need know the stone(s) we are working with and the measurements to start the ring . Once a center stone is selected, we ask for deposit and start working on your design.
We only purchase diamonds from suppliers who participate in the Kimberly Process, an International body that monitors the diamond trade and controls the import and export of rough diamonds to ensure the stones are not financing violence. We often recommend and shop for estate, vintage or older stones for customers who like the idea of repurposing stones and metals.
Much of the metal we use is recycled.
Colored Gemstones
We only buy colored stones from suppliers who are AGTA members. AGTA members are screened and must adhere to the organization. We've been seeing a lot of fun color lately. Mostly we work with sapphires (they come in all colors and we can source some unique colors domestically from Montana) but emeralds & tourmalines have been rising in popularity at M. Flynn. Keep in mind, some gems are better suited for daily wear. While diamonds are usually pretty straightforward because it's one gemstone with one standard grading system, the colored gemstone market offers us so many choices, price ranges and cut options it can be fun but sometimes overwhelming to buyers. The AGTA adheres to strict standards of ethics. Stones are always fair trade and all stone enhancements must be acceptable by AGTA and disclosed to the buyer.
Metals
14K VS 18K
M. Flynn makes jewelry in 14k rose, white and yellow gold. We also make jewelry in 18K yellow, white and rose gold which is the standard in Europe. 14K and 18K refers to the amount gold in the metal mix. 18K has 75% pure gold while 14K has a little more than 58 % gold. We always tell people that 18K is better for people with metal allergies but it will have a richer gold look than 14K.
Metals
STERLING SILVER
We will repair silver but do not work with sterling in our custom work.
Metals
YELLOW, WHITE, ROSE GOLD
We love working with all types of gold. Keep in mind that the metal color you choose will influence the color of the stones you're setting in it. Rose gets its color with copper alloys and white gold uses a variety of white metals to make it a white gold. White gold will always have a bit of a yellow hue so it will also be plated with Rhodium, a relative of platinum, to make it appear very white like platinum. This plating will need to be maintained through the lifetime of the jewelry piece.
Metals
PLATINUM
Platinum is a heavier metal than gold & also very white. If you're buying a "colorless" diamond, it sometimes makes sense to enhance that white color by setting the stone in platinum.
Metals
ALLERGIES
Metal allergies are so specific to each individual and they can change over time. We suggest if you are sensitive to set in platinum or you may want to rhodium plate the inside of your 14K gold ring to prevent a reaction. This may have to be maintained through the life of the piece.
Tips & Tricks
RING SIZING
When measuring for a ring, keep in mind that while all fingers are shaped differently, a ring should feel tight going as it passes over the knuckle so that it does not easily slide of BUT it should also be snug enough on the base of the finger to not spin. It is normal for fingers to fluctuate in size and for rings to fit better on one day than the next. Rings don't always fit like a glove.
CLEANING JEWELRY AT HOME
M. Flynn sells a natural jewelry cleaner and we also suggest simply cleaning diamonds and sapphires with soap and hot water in a coffee mug with a toothbrush (not over a sink). Let your jewelry soak in a mug of hot water. Add a teaspoon of dish detergent and wait 15 minutes for anything attached to loosen. Rinse ring and scrub with toothbrush.
LAYERING NECKLACES
String together, using different chain types to prevent tangling.
Necklace storage in plastic bags is always the best for everything except pearls. Keep pearls in your M. Flynn fabric pouch.We suggest that you keep all valuables in a safe in your home…especially all you city dwellers! Have the safe drilled into your floor.
Care
FINE JEWELRY
Jewelry is an investment that will always need to be maintained. Clean all jewelry with proper tools and solutions. Many porous stones like coral, emerald turquoise and pearls can be damaged in traditional jewelry cleaning solutions, soap or in an ultrasonic. A mild soap with water is fine for most fine jewelry like diamonds, sapphire, gold and platinum. If you have a question about the right cleaning process for your fine jewelry, please contact M. Flynn.
Regularly check all your jewelry for wear and tear. This especially includes the prongs holding your gemstones and the clasps on all your chains and bracelets. M. Flynn is happy to check your frequently worn pieces.
Refrain from wearing jewelry during heavy tasks. Even diamonds can chip in the right situation.
Do not store pearls in plastic but we recommend storing metal, diamonds and other gemstone jewelry in plastic to protect from oxygen and dust. Plastic bags can also prevent chains from tangling if you leave the clasp outside the bag and close.
FASHION JEWELRY
Fashion jewelry consists of non-precious metal plated and this metal may darken or tarnish with normal wear. If you have any questions about cleaning your jewelry, ask us.
Gently wipe the metal surface with a microfiber cloth to clean. Excessive polishing will rub the plating of your piece.
Store costume jewelry in plastic baggies to protect from oxygen. Jewelry should be completely dry. Pearls cannot be stored in plastic.
Avoid water when wearing costume jewelry. Water will cause spotting on the metal and can cause rust.
Avoid any traditional jewelry cleaning products that will remove the plating from your piece. These products are usually intended for fine jewelry and diamonds.
Hairspray, perfume or household cleaning product will draw dust to your piece and could wipe away the plating.