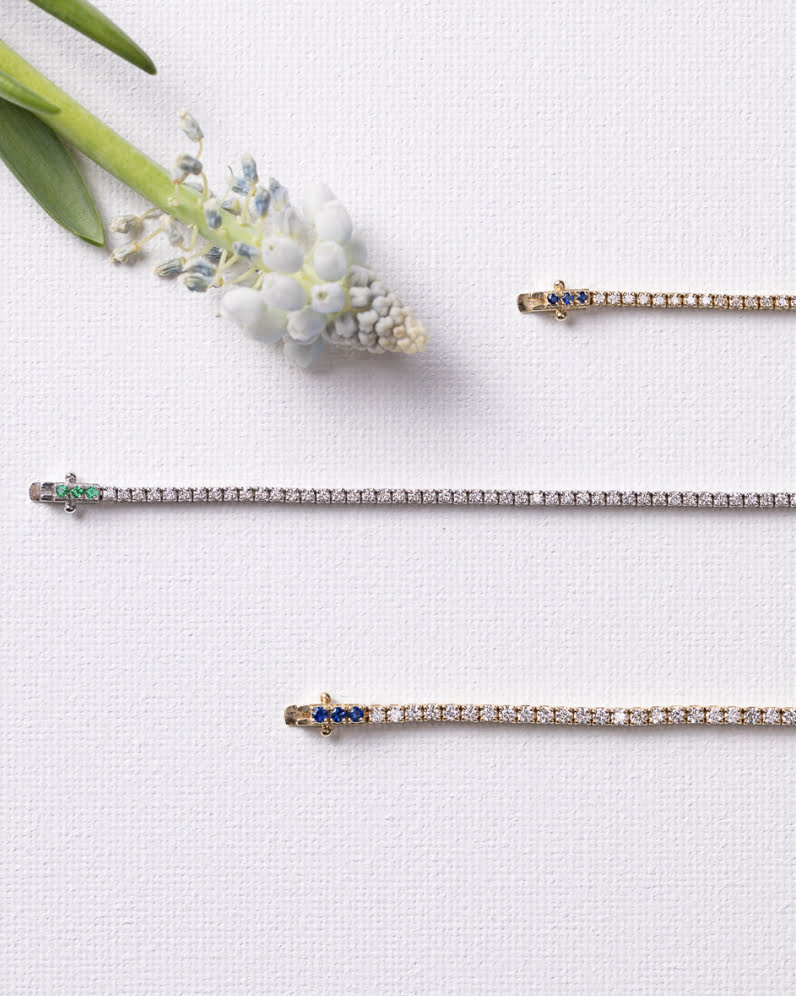 WINTER 2021
Tennis, Anyone?
A casual diamond look is back and we've got necklaces and bracelets with a special touch. Not your mother's diamond piece.
WINTER 2021
The Saucer
Megan had been "test driving" this ring for almost two years before we started making these for the store. She still can't stop talking about how comfortable it is and how many compliments she gets. Try one of our color combos, or choose another stone to make your own!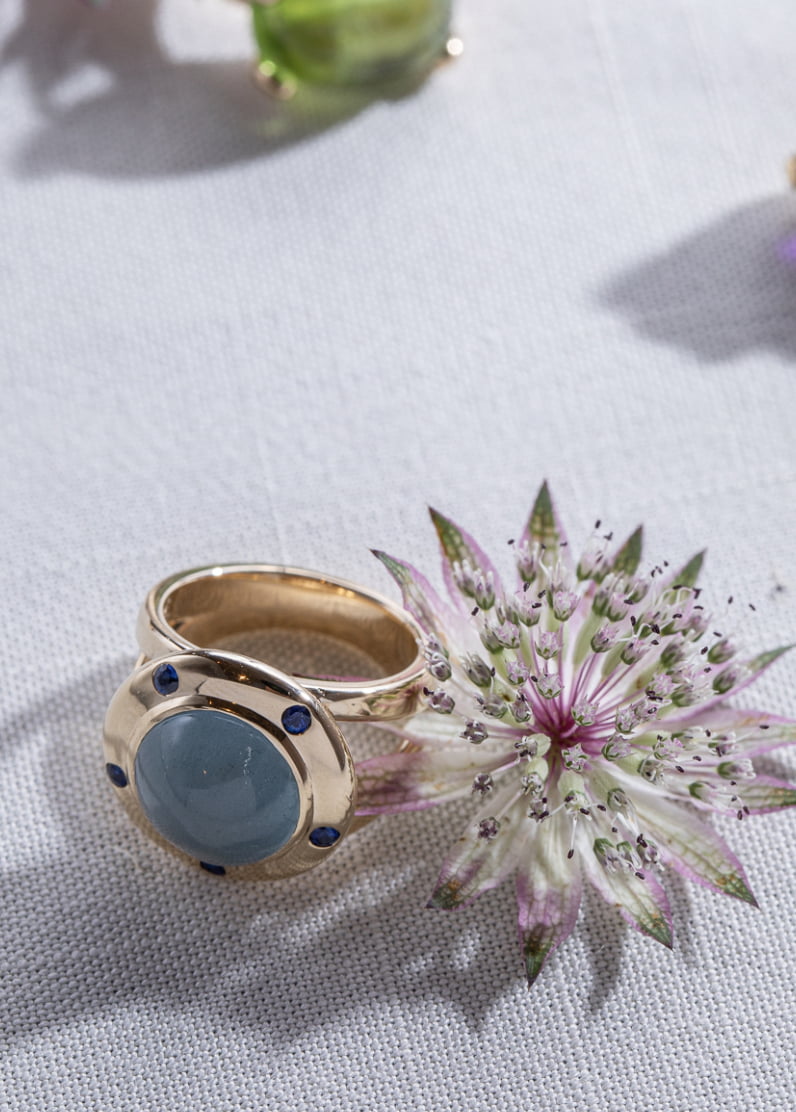 COLLABS
Erin Gates
This is our fifth year working with Erin on her jewelry collection. Her jewelry continues to be some of our bestselling pieces. Her jewelry is classic but has a lot of diamond power, just the way Erin likes it. Many of our clients collect her pieces because they are meant to be worn together and they layer well with other jewelry staples.
COLLABS
Patch NYC
You may know Patch NYC, a thriving store and artist studio located next door to M. Flynn. Patch's Don and John have worked with us a second year on our jewelry line. This collaboration is taken directly from Patch's recognizable art. This year we've added thick chunky chain to the pendants. We also added a safety pin that can hold a charm & works stunningly on a man's lapel. We've also introduced the new Virtue Charm Necklace collection. You can find these pieces sold in both stores!