Custom Jewelry
We love working with our clients to create jewelry that will become a treasured heirloom.
M. Flynn specializes in custom jewelry design. We commonly remake existing pieces like transforming your grandmother's diamond engagement ring into a beautiful pendant and we can also work with you to design a completely new piece by using CAD. We frequently bring in diamonds for engagement rings and unique colored stones from all over the world for our clients to select from.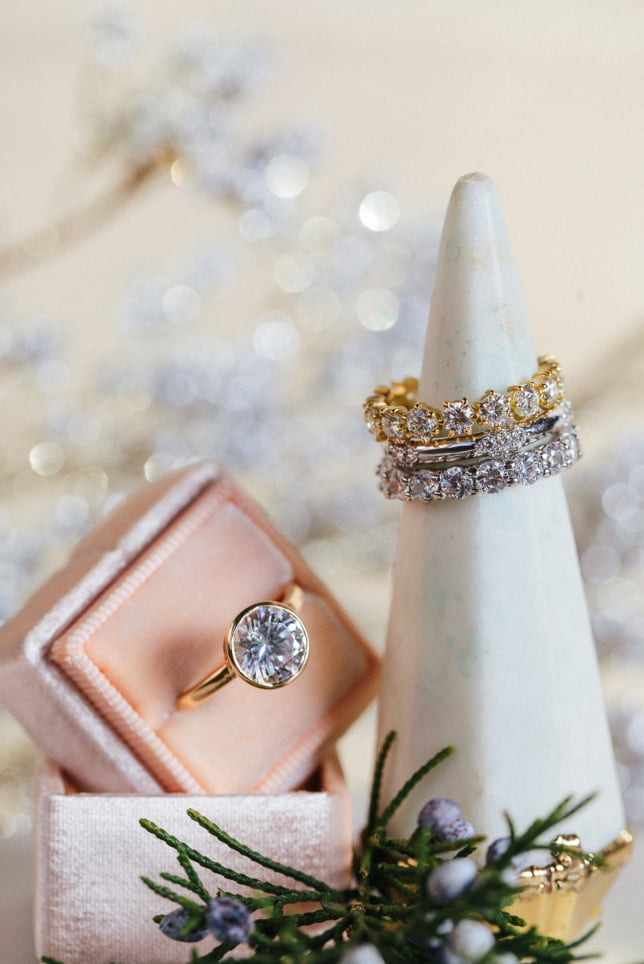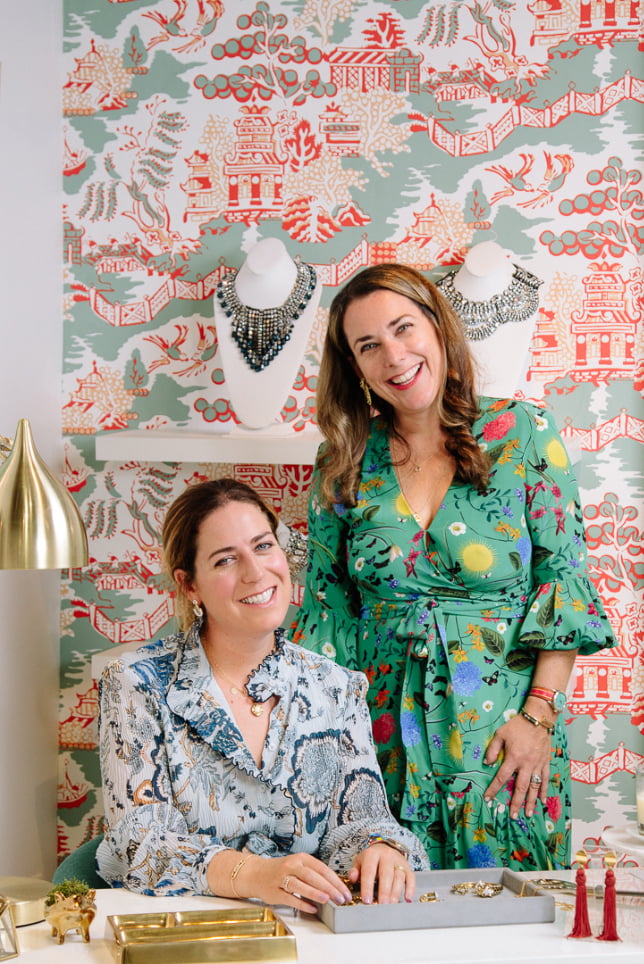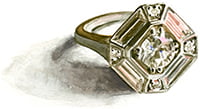 CONSULTATION
We work with heirloom pieces and also source new materials for custom projects. Before your appointment, we recommend sending your own inspiration and ideas to help us get a feel for your desired aesthetic. From here, we brainstorm how to combine your ideas with our expertise to create the perfect piece for you. We schedule these private meetings in our showroom or remotely over Zoom. Text us to set up an appointment or to learn more about working with us at 617-292-0079.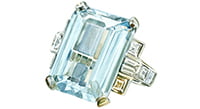 PRESENTATION
After our meeting, we internally brainstorm design ideas and come up with general pricing of the different styles & options based on our discussion. If we're working with existing/heirloom pieces, it may take us a bit of time to figure out the best direction for those stones and the best pieces to work with first. Once we settle on a design and direction, we will give you pricing. If we are sourcing stones for you, we can quote out pieces quickly.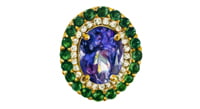 PRODUCTION
To start a project, we ask for a 50% deposit before we start the CAD or start the project. There are projects that are straightforward & simple to plan, so they do not require a CAD. There are some situations where we decide that its best to produce a CAD before we move forward with a project. Some projects may be tricky and very specific. In these cases we have a CAD fee that can be applied to the final project. Once a client signs off one the project, we usually estimate the project will take 4-6 weeks depending on our project pipeline.
Frequently Asked Questions
WHAT SHOULD I BRING TO MY CUSTOM CONSULTATION?
Bring any jewelry pieces that you're interested in remaking… We can't wait to see what you have!!  We will need to measure stones and take a look at your piece(s).  Bring inspiration and any ideas that you may have for your project.  We also encourage you to consider your lifestyle and what kind of piece will fit best in your day to day.  After we meet with you, we will send you ideas and prices for the project.  If you're working on an engagement ring, we will send you diamond pricing of current stone inventory along with setting pricing.
WHAT IF I LIVE OUTSIDE THE BOSTON-AREA AND I AM UNABLE TO COME TO YOUR STORE?
We frequently work with clients remotely. We are able to insure pieces for shipping and we look forward to working with you.
(Some day you'll have to visit our cute store)
HOW MUCH TIME DOES A CUSTOM PROJECT TAKE FROM START TO FINISH?
It depends. In general, the timeframe we are currently working with is 6-8 weeks. Some projects can be finished in far less time but it also depends on how quickly we all finalize the design and select any necessary stones. Our goal is to always set fair expectations because we know how exciting it is to get new jewels! We also work with many couples that are getting married and engaged so we take timing very seriously.
HOW MUCH DO CUSTOM PROJECTS COST?
Custom projects that involve new designs and may require few iterations on CAD start at $3,000. However, many projects that our customers bring to us are less dependent on CAD, so we consider them "Customizable." An example of a customizable piece may be using a classic setting for existing diamonds, using your stones in an M. Flynn Collection piece, or other more traditional jewelry projects. We require full payment for larger more significant stones along with 50% deposits on all custom projects.
WILL YOU WORK WITH MY STONES?
We love to work with your heirloom stones for remakes and charge a  $500 setting fee for stones over .75tcw.  Please note that while we do work with inherited stones we do not work with stones purchased elsewhere. Our stone pricing is competitive and we stand by our selection process. There is a lot of noise out there and we will help you choose the best stone for your budget and lifestyle.
WILL YOU USE MY GOLD?
We can use your gold in some cases and suggest doing it for sentimental purposes.  In many situations, using your gold may not be cost effective due to the additional labor associated with melting the pieces.
ARE YOUR DIAMONDS AND STONES ETHICAL?
Yes. We only purchase diamonds from suppliers who participate in the Kimberly Process, an International body that monitors the diamond trade and controls the import and export of rough diamonds to ensure the stones are not financing violence. We often recommend and shop for estate, vintage or older stones for customers who like the idea of repurposing stones and metals.
DO YOU OFFER APPRAISALS?
We provide custom project clients or pieces purchased with us valued over $3,500 with Insurance Replacement Valuations. The document will outline the details of the jewelry pieces if they ever need to be replaced. A formal appraisal requires an independent assessment by a certified appraiser. This service is not offered in our store at this time.
DO YOU REPAIR JEWELRY?
Yes, we do. An important part of owning jewelry is maintaining it.  We can help you fix broken chains, reset stones, restring pearls, and replace clasps. Let us know how we can help you!